Construction of our house
We had a three year plan for developing the ranch. It started out with building a barn and bunkhouse, followed by our permanent house. That was to be followed by adding livestock. When Conrad had a serious accident on a horse in 2008, we changed our plan and leased the pasture to Carl Seal for his cattle.

We tried to build the house using local talent and for the most part were successful. We did have to get some suppliers in Dallas, Amarillo Lubbock and Wichita Falls. The architect was Tom Wilson of Houston.


The following pictures give a brief history of the barn and house construction.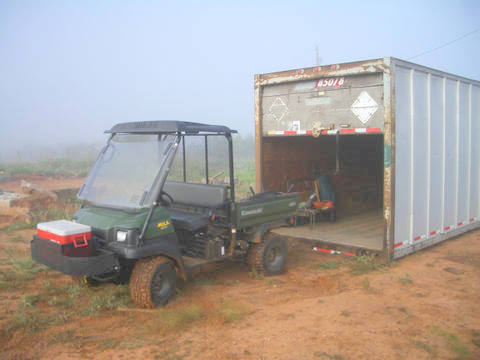 Our first barn! (A truck body.) The original ranch house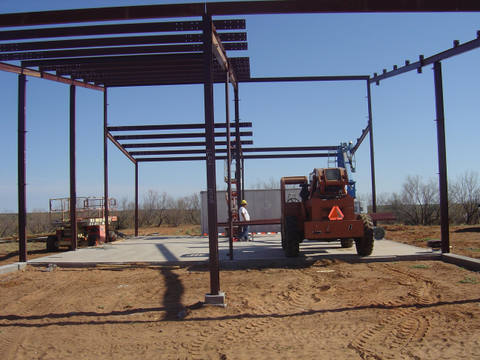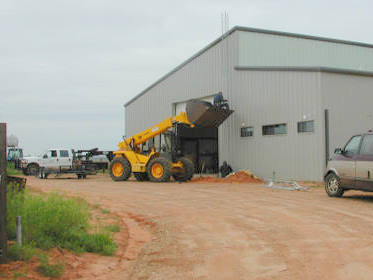 The barn goes up. The internet tower goes up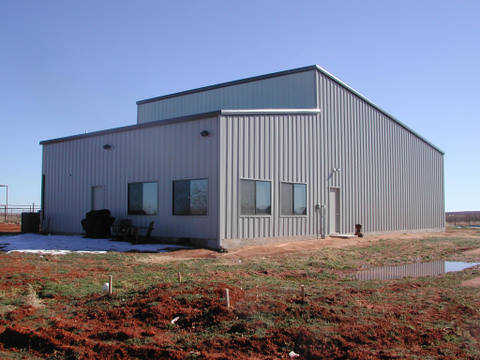 Bunk house side of barn. House foundation.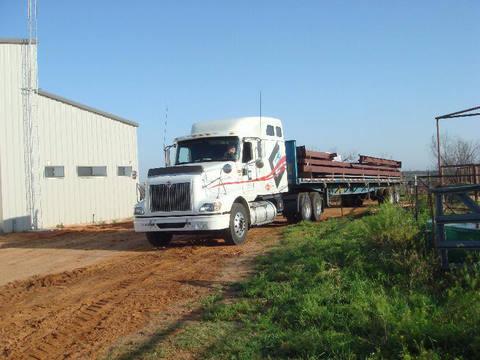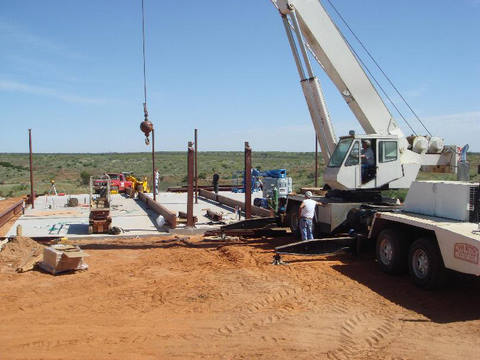 House steel arrives. House "assembly" begins.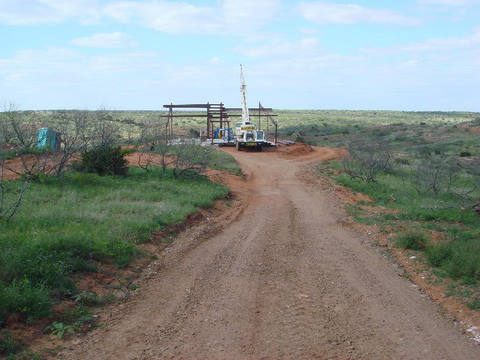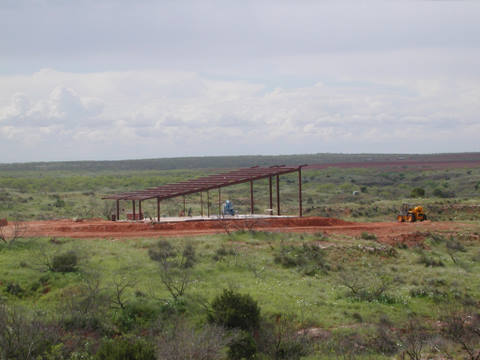 More assembly. Shell from a distance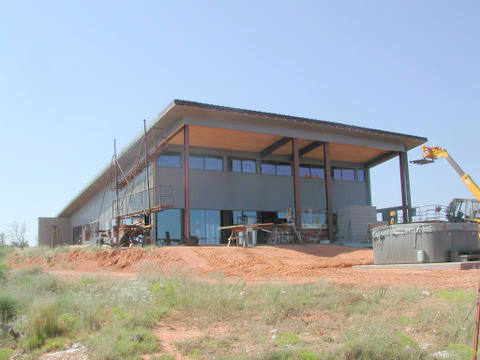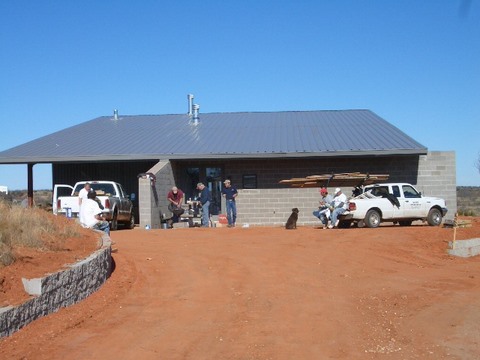 Almost complete! Workmen fixing fajitas for lunch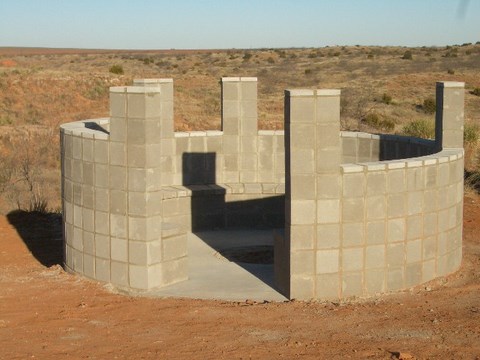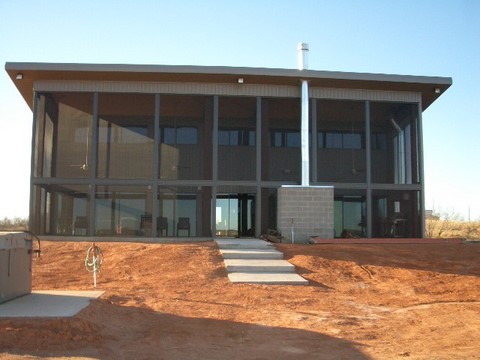 The fire pit for roasting marshmallows and the finished patio.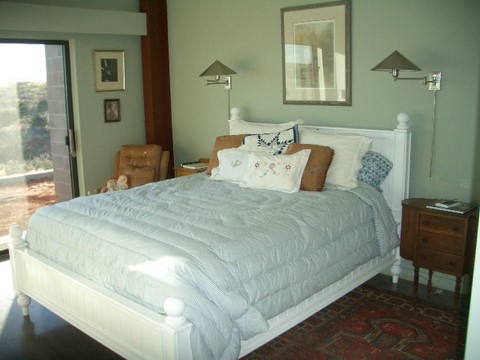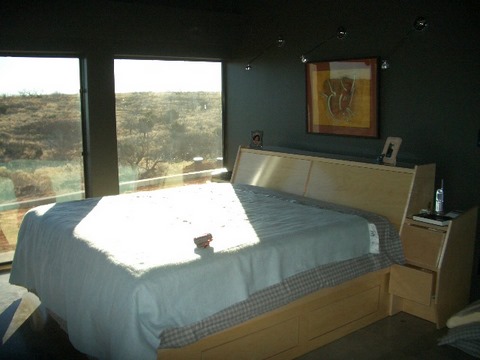 Our guest's bedroom. Our bedroom.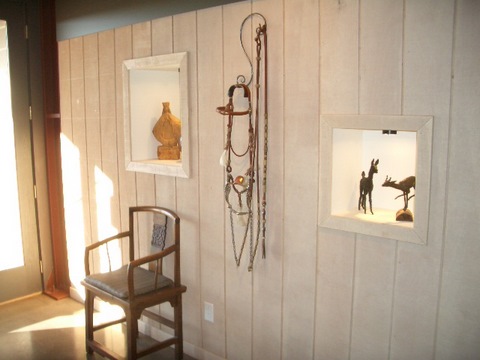 View from our office. Front door entry.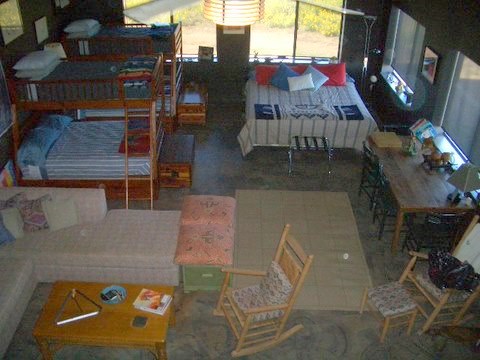 Picture of the bunkhouse -- beds and seating/eating area. The bunkhouse also has double toilets/showers with a common area lavatory for 3 - 5 people as once. We can sleep sixteen when we use the couch.

Home | About Us | Ranch Blog | Ranch Photos | Directions to Ranch | Map of the Ranch | Construction Photos | Calendar of Events | Comments

Open RX Ranch, Ellen and Conrad Masterson

1062 CR 188, Cee Vee, TX 79223

940-585-4633

This site was last updated 12/30/09