Ellen spent 35 years in the accounting and finance field, including a professional career with PricewaterhouseCoopers LLP and a stint as CFO of American General Corporation In Houston, prior to its acquisition by AIG. She retired in June 2008 and enter the next phase of life, first and foremost as a rancher's wife. After ten years of extensive international travel with PwC, life in Cee Vee provides an attractive retirement alternative. There are, however, a few places in the world that Conrad and Ellen still hope to visit, so travel is sure to factor into their future plans. Ellen has a Bachelor of Arts from Emory University and an MBA from SMU, and is a CPA licensed in the states of Texas and New York (inactive).
Since moving back to Dallas in 2007, Ellen resumed her volunteer work with a few, select non-profit organizations, including serving on the Board of Directors of Grace Presbyterian Village . She looks forward to expanding her work in corporate governance to a few corporate boards in retirement. (She joined the board of a public investment company in 2015.) Ellen enjoys her affiliation with First Presbyterian Church of Dallas. Ellen is a member of the International Women's Forum and a sustaining member of the Junior League of Dallas.
Conrad
Conrad was a serial entrepreneur who had 30 years of experience in commercialization of technology. Two of the six early stage technology companies Conrad has led or helped launch grew to become public companies. Conrad also has a life-long interest in science and technology. He was the founder and president of the Nanotechnology Foundation of Texas, and he has become a thought leader in the opportunities that this field of technology brings to Houston and Texas. He was actively involved with the founding of both the Houston Technology Center and the Fort Worth technology incubator. He has a Bachelor of Science degree in mathematics and physics and a Masters degree in business administration from the University of Oklahoma.
He is also active in community affairs. Conrad was a board member of the Gulf Coast Regional Center for Innovation and Commercialization since its founding. He was a board member of Interfaith Housing Coalition of Dallas and Visionwalk International. He was a member of the University of Houston College of Engineering Board of Advisors for six years until 2009. He helped launch the alumni organization of the College of business Administration at the University of Oklahoma.
From 2010 until 2016 he was the Cottle County Republican Chairman, re-launching the organization after if had been inactive for several years so that the county could vote in Republican Primaries. Prior to that, everyone in Cottle County voted as a Democrat. He turned this over to a friend to have time to work on Just Plains Fun.
Just Plains Fun
Now he is working with the Texas Plains trail to expand agritourism in the Texas panhandle area. For complete details see Just Plains Fun, which identifies local artist, events, and attractions that are off the radar of tourists because of a lack of broad promotion.
Salt Block Art Contest
In 2013 and 2014, we organized the first Salt Block Art Contests in the panhandle area in conjunction with Paducah's Pioneer Day celebration. Salt Block Art is a creation of a farm or wild animal. Ranchers feed 25 pound blocks of salt to livestock. The livestock or some wild animals like deer, lick them into unusual shapes. The rules for this event were that the art must have been created by a wild (e.g. deer), farm, or ranch animal. No human licking was allowed! Shown below are the winners.
Since Pioneer Day has stopped, the Salt Block Art Contest also stopped, but it was fun to do for a couple of years.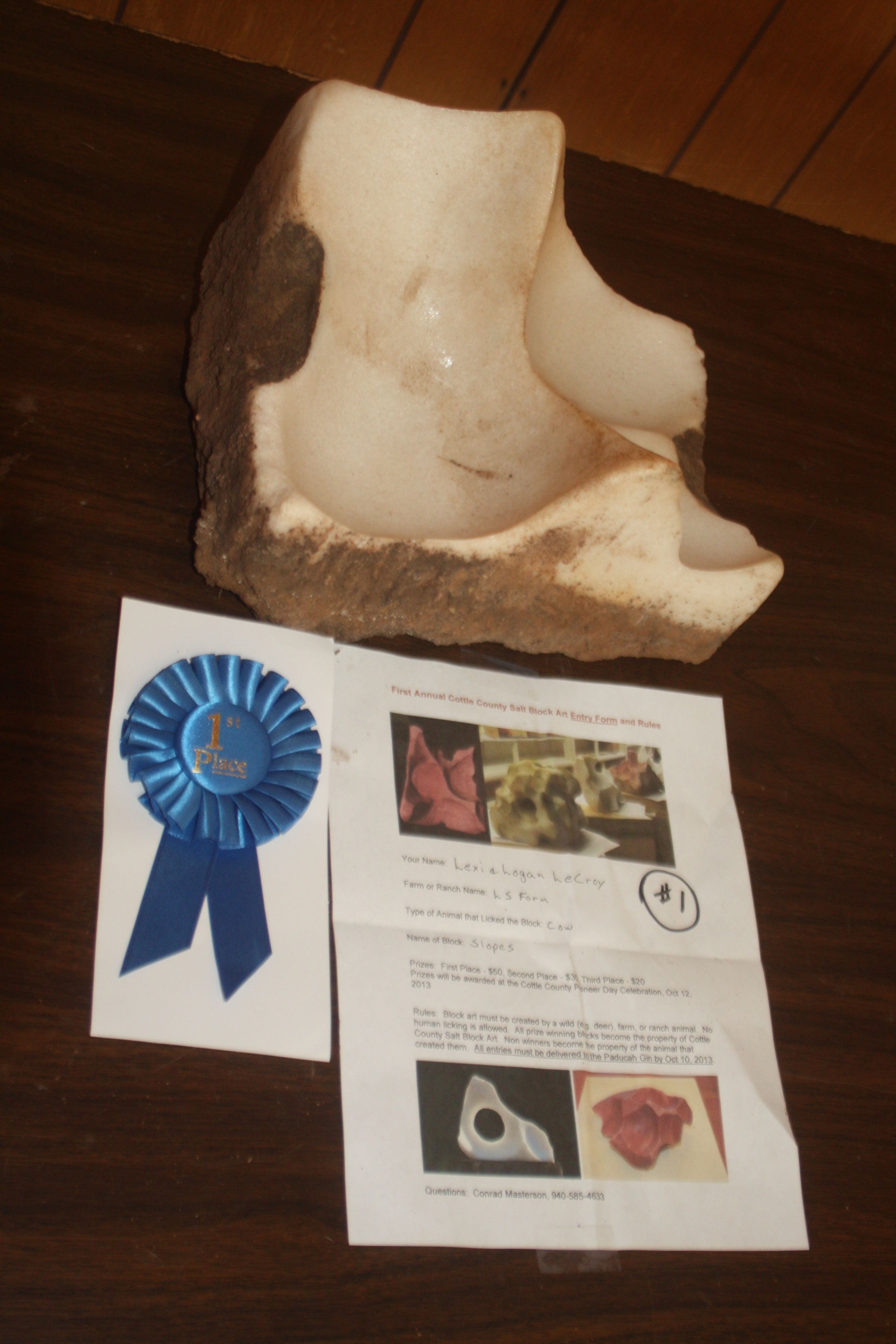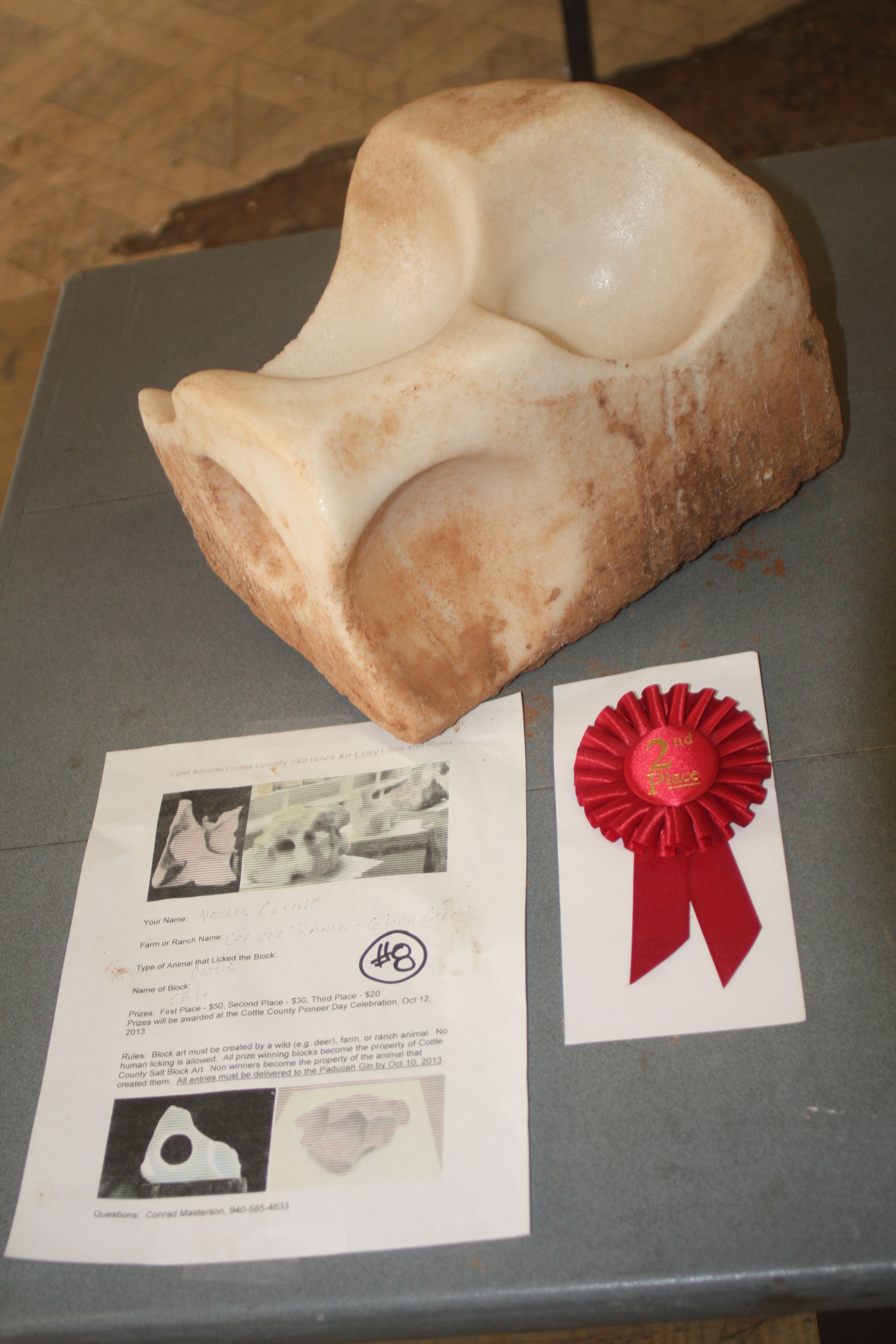 Our New "Baby"
Cheyenne joined us in the summer of 2010. Ellen takes her on a two mile walk every morning. She loves to jump into the stock tank to cool off after a walk.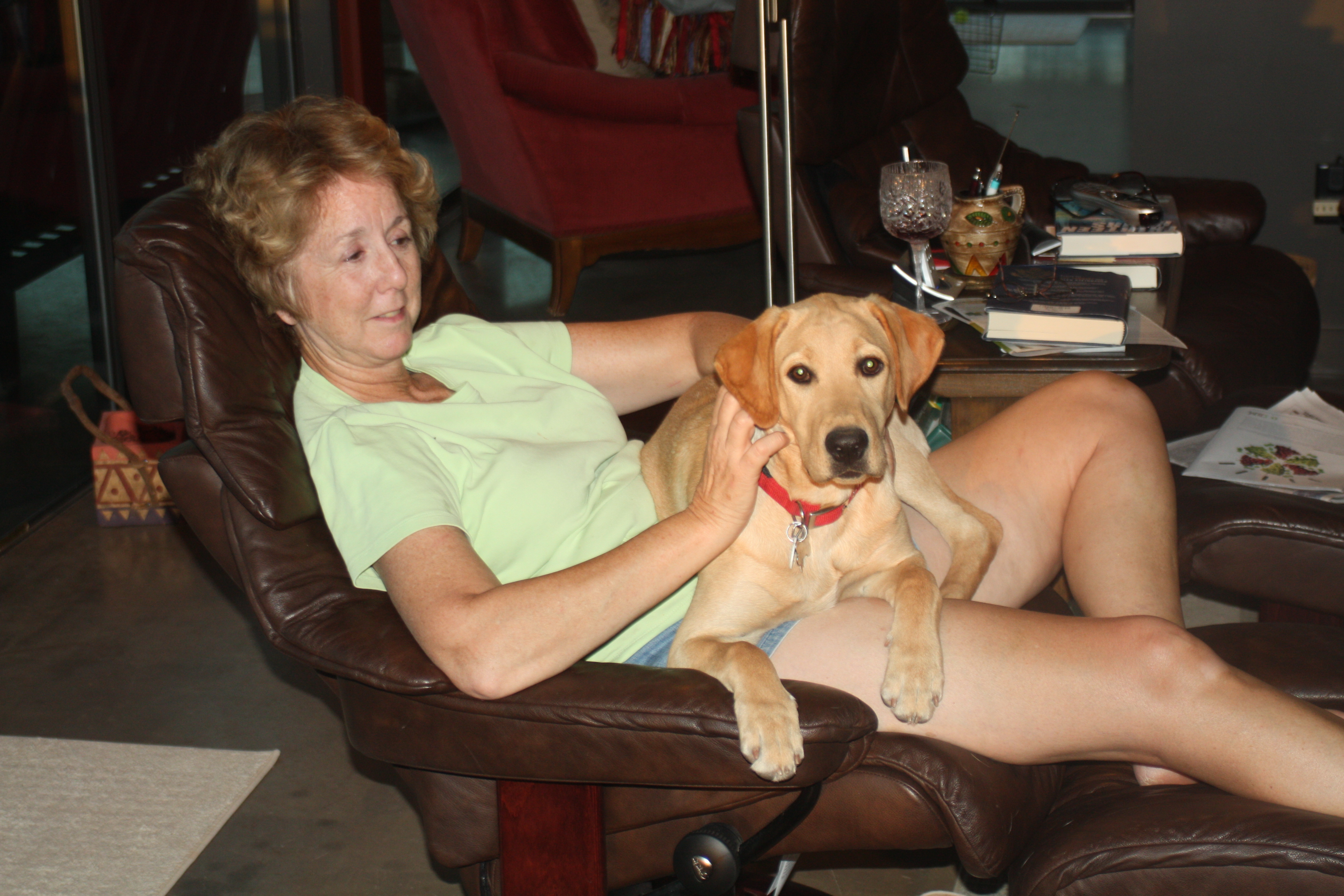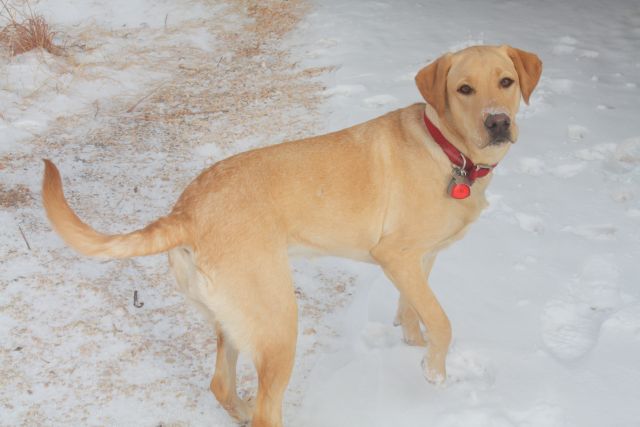 Browser
My constant companion and our wonderful dog, Browser, was with us for almost nine years. She was born on September 12, 2001. She died suddenly on May 11, 2010.
Browser loved to bring me my tennis shoes because she knew we were going outside. When we lived in Houston, she felt it was her responsibility to bring in the two papers every morning. On Sunday, when we only had one paper, she often tried to get a neighbors paper so she could meet her full quota!
She thought we bought the ranch for her. She loved it. When we were loading up to go to Dallas, she would recognize what we were doing and hide in the office. We had to make her get in the car because she knew we were leaving the ranch. When we returned, she recognized Childress and would get excited about getting home again.
On the day she died, she was fine all day. She had a great walk with Ellen, went to the garden to watched us weed. Had a drink from the horse tough. Joined us for dinner with a neighbor. At 8 pm, she had a bone to chew on. At 8:15 has was in distress. We loaded her into the truck and headed to town. Before we could meet her vet, she had died of bloat.
Her last day was happy until the very end. We buried her on a point of land 20 yards north of our patio where she often chased deer.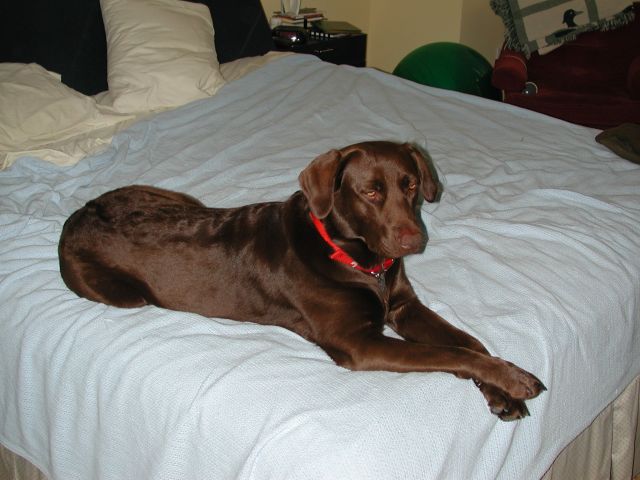 Our End of the Rainbow
Below is a rainbow over our house on April 12, 2009 after a 1" rain.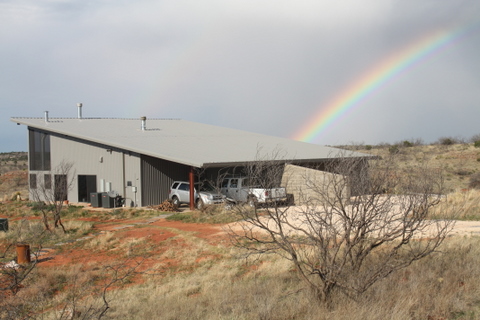 Sunrise the next day (April 13).